NGEF Funds First-ever Street Lights For Shefa Provincial Council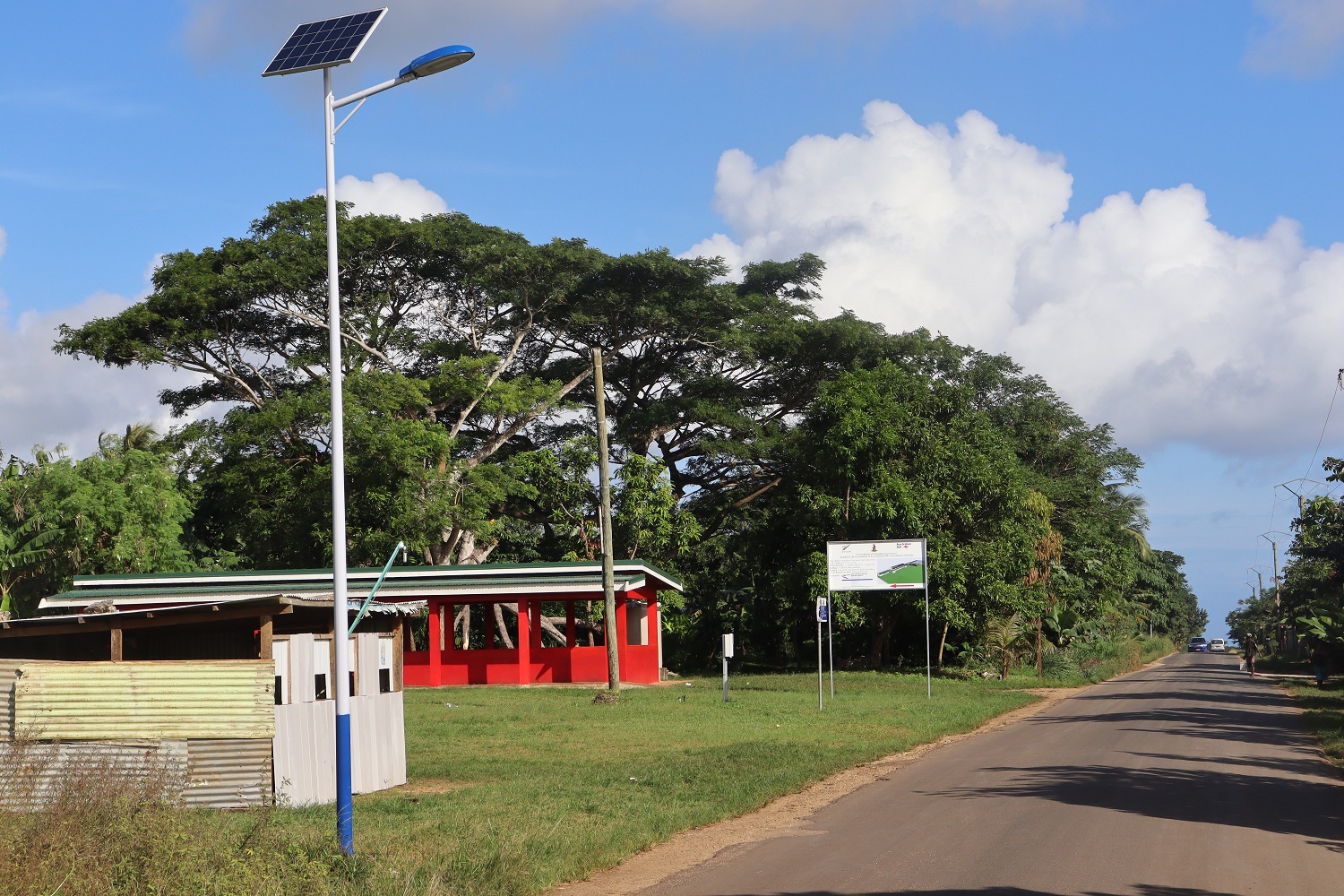 The National Green Energy Fund (NGEF) Board approved and committed up to 8 million Vatu in loan funding to the Shefa Provincial Council's 'Let there be light' Project for the installation of solar streetlights at Beverly Hills, Blacksands and Bladinier Estate in Port Vila. 
'Let there be light' is an initiative by the NGEF and the Shefa Provincial Government to address lighting in areas outside the Port Vila Municipal Council boundary where lighting is limited and crimes have been identified as high.
Beverly Hills received its first installations on Wednesday 15th June and is expected to achieve completion of 29 streetlights by yesterday afternoon (Friday 17 June).
Blacksands will be the next site with 11 streetlights and finally Bladinier with approximately 40 lights.
Designed to meet lighting challenges in the mentioned areas, the solar street lights are being supplied and installed by Energy4All who was successful with winning the tender and is one of the NGEF first-ever street lights project.
NGEF extends its appreciation to UNELCO for the support in the design of the product and planning for the construction of each post in all the three sites.
The project is expected to be launched when all the streetlights are installed sometimes next month.
The NGEF Project that provided funding for this project, through a loan facility, is hosted under the Ministry of Climate Change Adaptation.
For More Information, Contact The Ministry of Climate Change on 22068.